Some watercolor cards
Hi Guys,
I am back with some watercolor cards, I had received some Nirmal watercolor from Tejal, thanks dearie for it 🙂 .. I decided to create some cards using my NEW watercolors for ParusCardmakingChallenge. So here is the look at the cards –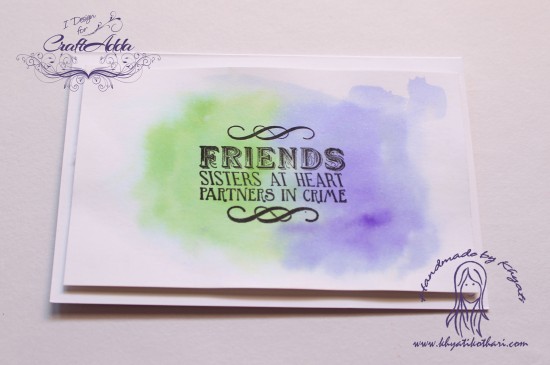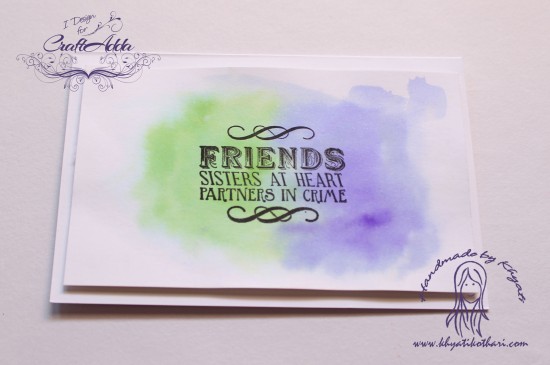 Some more cards –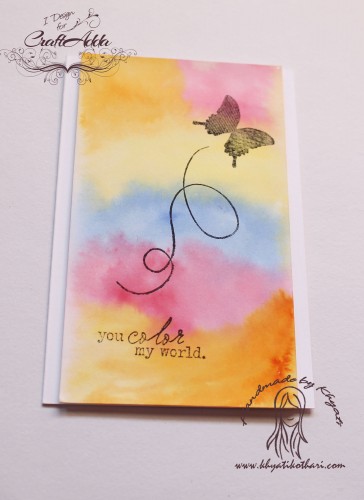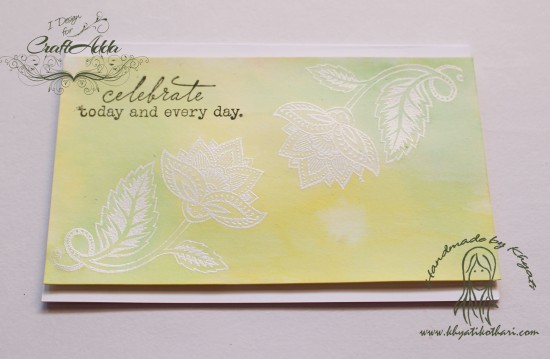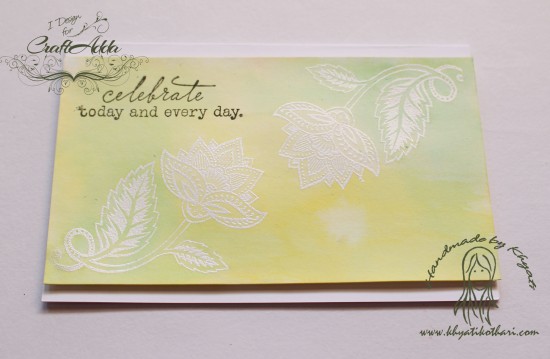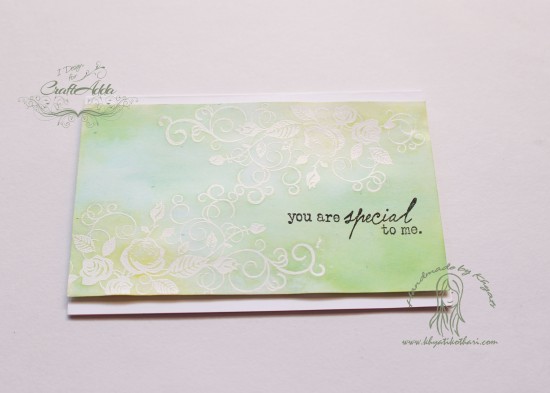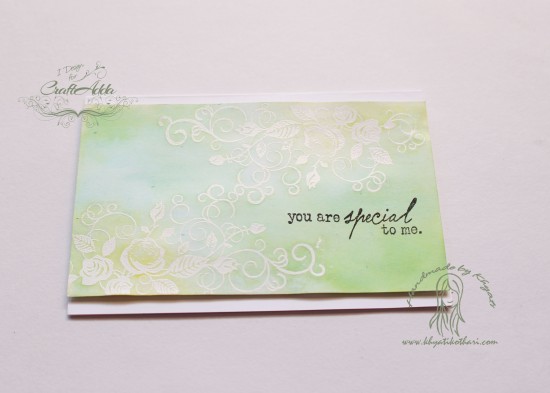 I have done some embossing and then did water coloring on cards. For some other cards i did water coloring on card and then stamped using permanent ink.
On the supplies used check my post on CraftAdda blog
Happy Crafting,
Khyati